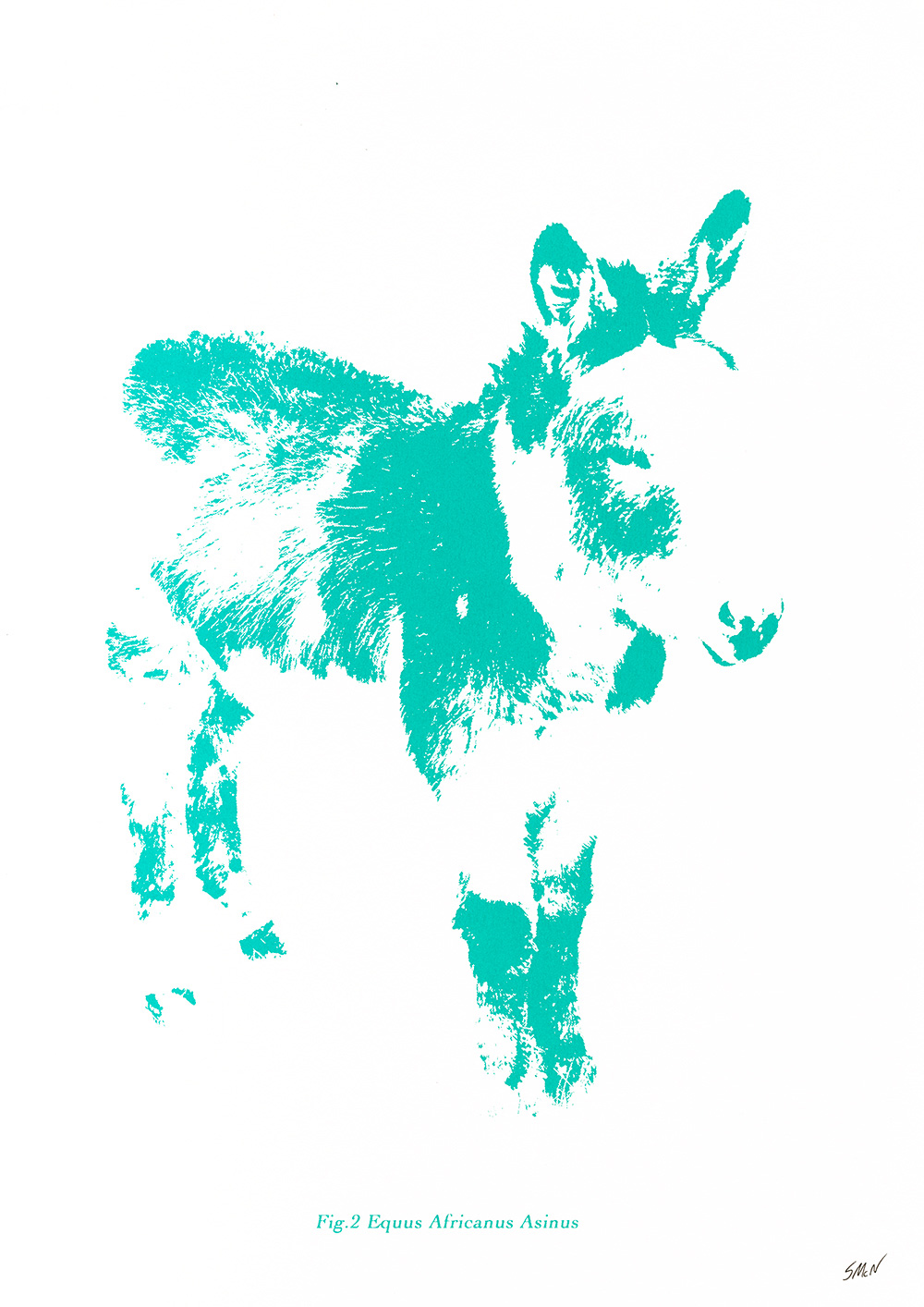 - Screen Print -
Fig. 2 Equus Africanus Asinus (colour)
Donkey from Co.Kerry

Size: A3 (297 x 420mm) (16.5 x 11.7 in)

Animal Prints
This series of prints stems from a collection of photos that I took of animals that
live in Ireland. The ambition behind these one-colour prints is to draw attention to the unique character of each animal and in particular highlight their natural textures
and patterns.

How are they made?
Each photo is edited digitally before being printed on clear acetate and exposed onto
a silk screen using a light sensitive photo emulsion. Once this intricate stencil is complete, I mix the inks and with the help of the right set-up, technique, squeegee and 285gsm
FSC archival paper I hand print each piece.