Architectural Association of Ireland Awards / City Assembly / Dublin 2015
Client: Architectural Association of Ireland
Role: Co-Curator & Exhibition Designer

Credits
Co-Curator & Exhibition Designer: Darragh Breathnach

Winner - Exhibition Design of the Year
Institute of Designers of Ireland Awards 2015




Overview

Showcase of the winners and special mentions of the 2015 Architecture Awards of Ireland. Each project was allocated 3 sheets, printed on tracing paper, and displayed on its own scaffolding tower.

The scaffolding towers allowed for an affordable and engaging spacial arrangement while referencing the building process.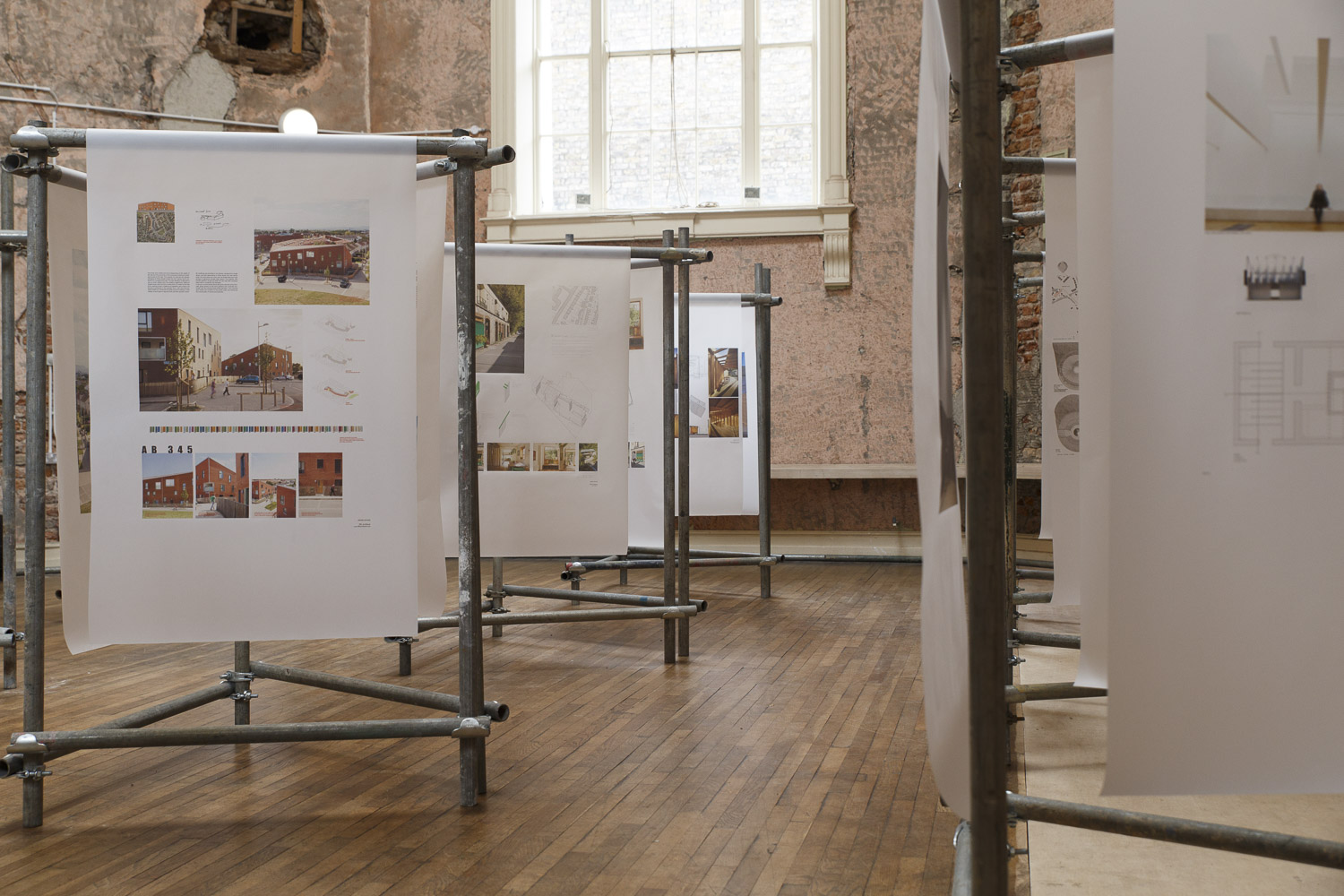 About the AAI Awards

Ireland's longest running awards programme, the AAI Awards are the only internationally peer reviewed architecture awards in Ireland that publicly publish the critical discourse which takes place among the assessors adjudicating the awards. As a consequence, the awards give the public an unprecedented insight into the critical conversations that shape the quality of our built environment and future heritage.

Historically these awards have been the first recognize the emerging talents that have gone on to become the established names of an increasingly sophisticated and internationally recognised culture of architecture in Ireland.

Since 2000, a 5-person jury comprising of an architectural critic, a foreign architect, two Irish architects and a distinguished non-architect have judged the awards. The composition of the jury ensures a balance between an international perspective and an understanding of the particular context in which Irish architects work.

The 30th AAI awards jury consisted of;
Critic: Oliver Wainwright, The Guardian
Distinguished non-architect: Amelia Stein, Photographer
Foreign Assessor: Kevin Carmody, Carmody Groarke Architects
Irish Assessor: Alastair Hall, Hall McKnight Architects
Irish Assessor: Sarah Cremin, Cast Architecture