Architectural Association of Ireland Awards / City Assembly / Dublin 2015
Client: Architectural Association of Ireland
Role: Co-Curator & Exhibition Designer

Credits
Co-Curator & Exhibition Designer: Darragh Breathnach

Winner - Exhibition Design of the Year
Institute of Designers of Ireland Awards 2015





Overview

A showcase exhibition of the winners and special mentions of the 2015 Architecture Awards of Ireland.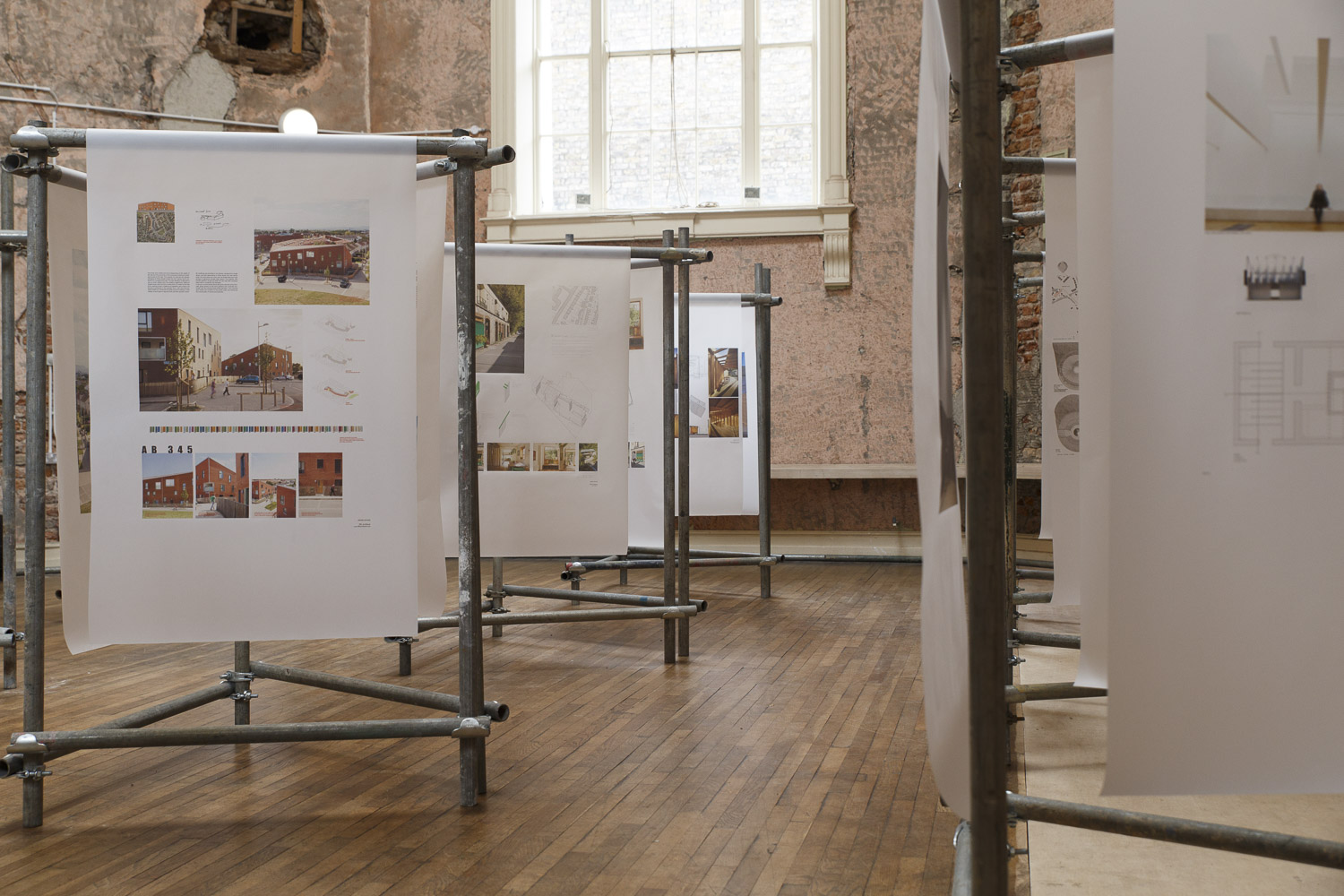 Exhibition Design

Located in a partly restored, octagonal room dating back to 1766, the exhibition design aimed to showcase both the exhibition content and the exhibition space.

To do this a design decision was made not to fix anything to the walls, allowing for a fuller appreciation of the rooms structure.

The idea to use scaffolding towers arose from a desire to create an affordable and engaging spacial arrangement while referencing the building process.

To maintain visual cohesion each project was allocated 3 panels within which their designs would be showcased. These panels were all printed on oversized lengths of tracing paper and then hung off the scaffolding.

Each project was allocated one scaffolding tower making it easy for visitors to negotiate the content.