Roger Casement / National Museum of Ireland / Dublin 2016
Client: National Museum of Ireland
Role: Exhibition Designer

Credits
Curator: Fiona Reilly (National Musuem)
Graphic Design: John Murray (National Musuem)
Construction: OPW




Overview

An exhibition exploring Irishman Roger Casement's (1864-1916) humanitarian work investigating atrocities in the rubber trade in Africa and South America.

Casement's reports caused a public and political outcry that led to the reform of some of the worst practices in the rubber trade. On display are objects collected by Casement during his travels in Brazil, Peru/Colombia and the now Democratic Republic of Congo including some that were used in the harvesting of rubber, all of which he donated to the Museum.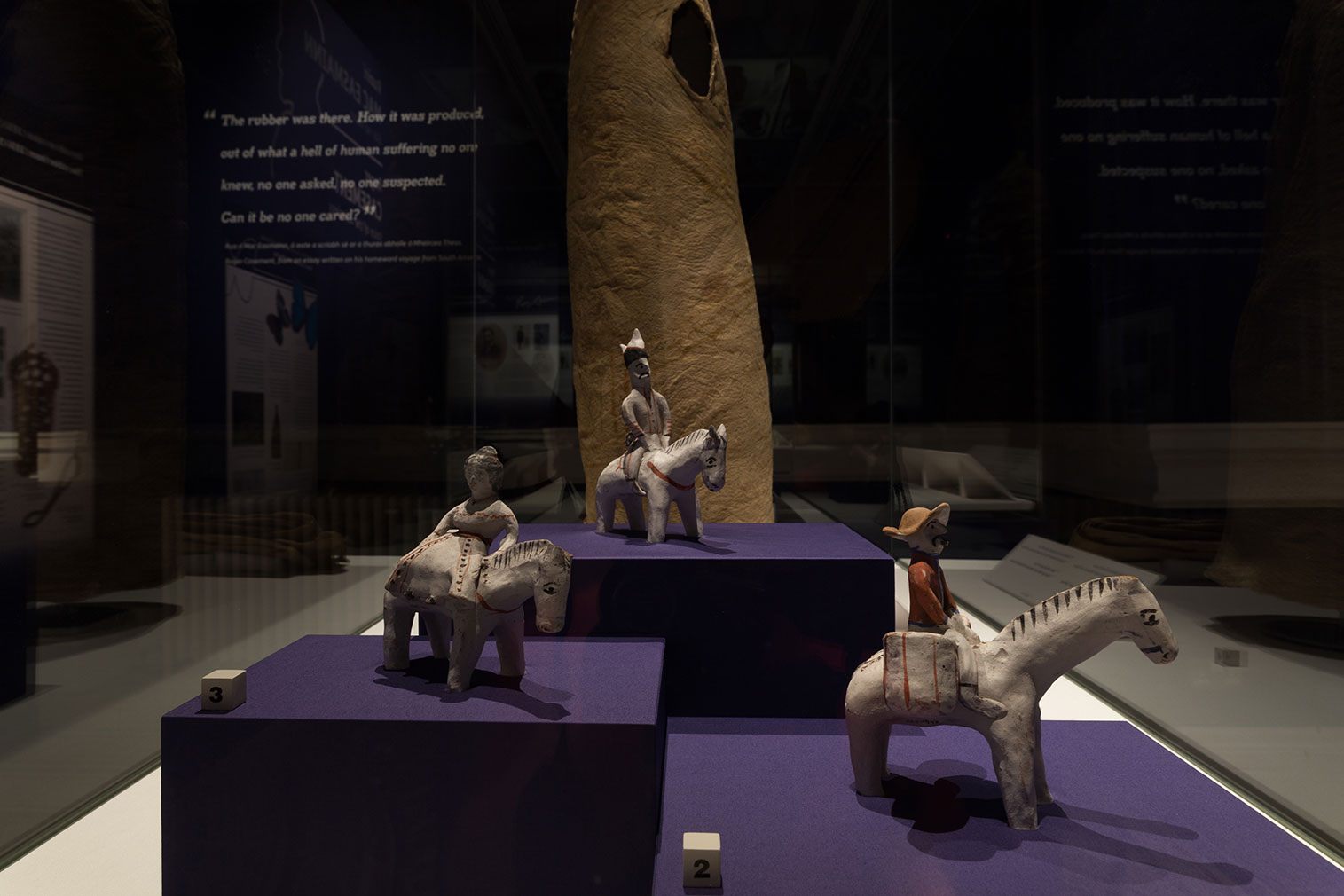 Working within a tight budget, the design of the exhibition aimed to showcase the quality and craftmanship of the objects on display, while allowing for a substantial amount of text to be easily read. The colour scheme respected and highlighted intricate existing architectural elements within the room, and worked as a suitable backdrop to view the exhibition content against.