Roger Casement / National Museum of Ireland / Dublin 2016
Client: National Museum of Ireland
Role: Exhibition Designer

Credits
Curator: Fiona Reilly (National Musuem)
Graphic Design: John Murray (National Musuem)
Construction: OPW





Overview

An exhibition exploring Roger Casement's humanitarian work investigating atrocities in the rubber trade in Africa and South America.

Casement's reports caused a public and political outcry that led to the reform of some of the worst practices in the rubber trade.

The exhibition displayed objects collected by Casement during his travels in Brazil, Peru/Colombia and the now Democratic Republic of Congo including some that were used in the harvesting of rubber, all of which he donated to the Museum.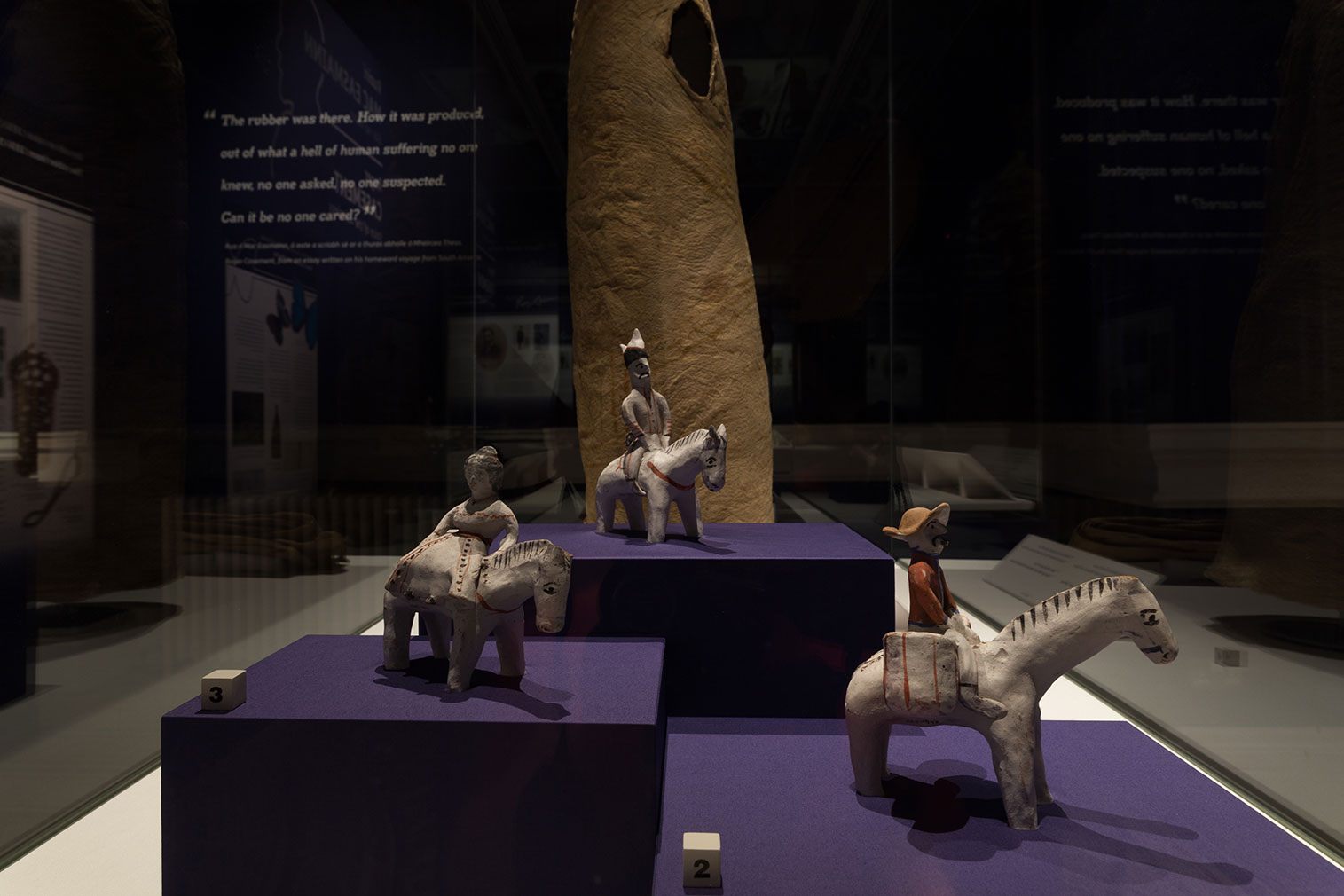 Exhibition Design

A tight budget and a small gallery meant that the exhibition design needed to carefully manage resources and space.

To maximise visual impact, the design prioritised highlighting the craftsmanship of the objects being featured.

A sympathetic background colour, subtle spot lighting and careful object placement allowed each piece to be fully appreciated by visitors.

To balance the specified text-heavy graphic panels, poignant easy-to-read quotes were applied to the walls.