Helsinki Tagged! / World Design Capital / Helsinki 2012
Client: Dublin City Council
Role: Curator & Exhibition Designer

Design Team:
Steven McNamara, Iseult O'Clery, Dónal Adams, Chris Hingel & Clive Bright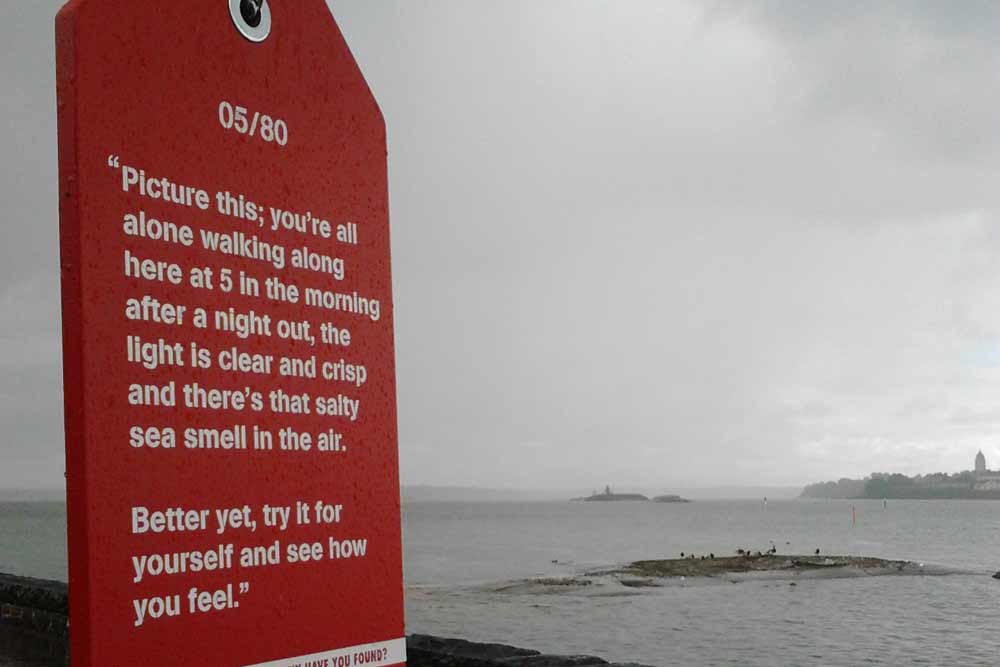 Overview

In Helsinki, for 10 days, people could find insights into their city dotted around on large, individually crafted tags.

In a central exhibition you could look through viewmasters to discover insights into Dublin, and a physical map to help you discover all the tags within Helsinki.

A competition in collaboration with local Helsinki businesses was run to see who could find the most tags. Over the course of the exhibition over 700 photos of the tags dotted around Helsinki were uploaded to our website.





Mission Statement

While we hoped that designers and regular attendees of design events would enjoy this exhibition we were particularly interested in engaging with people who live in cities and would not normally think about design.

We feel design is something that can be of use to everyone and can be done by anyone; it is about consciously applying thought and consideration to whatever it is that you do.





On a very basic level this exhibition was a stepping-stone, an attempt to create an incentive for people to be more aware in their cities as they went along their everyday journeys, by finding and reading the tags.

The tags allowed you to see a place through someone else's eyes, and this was fun, but fundamentally we were trying to get people to see the city in a new light through their own eyes.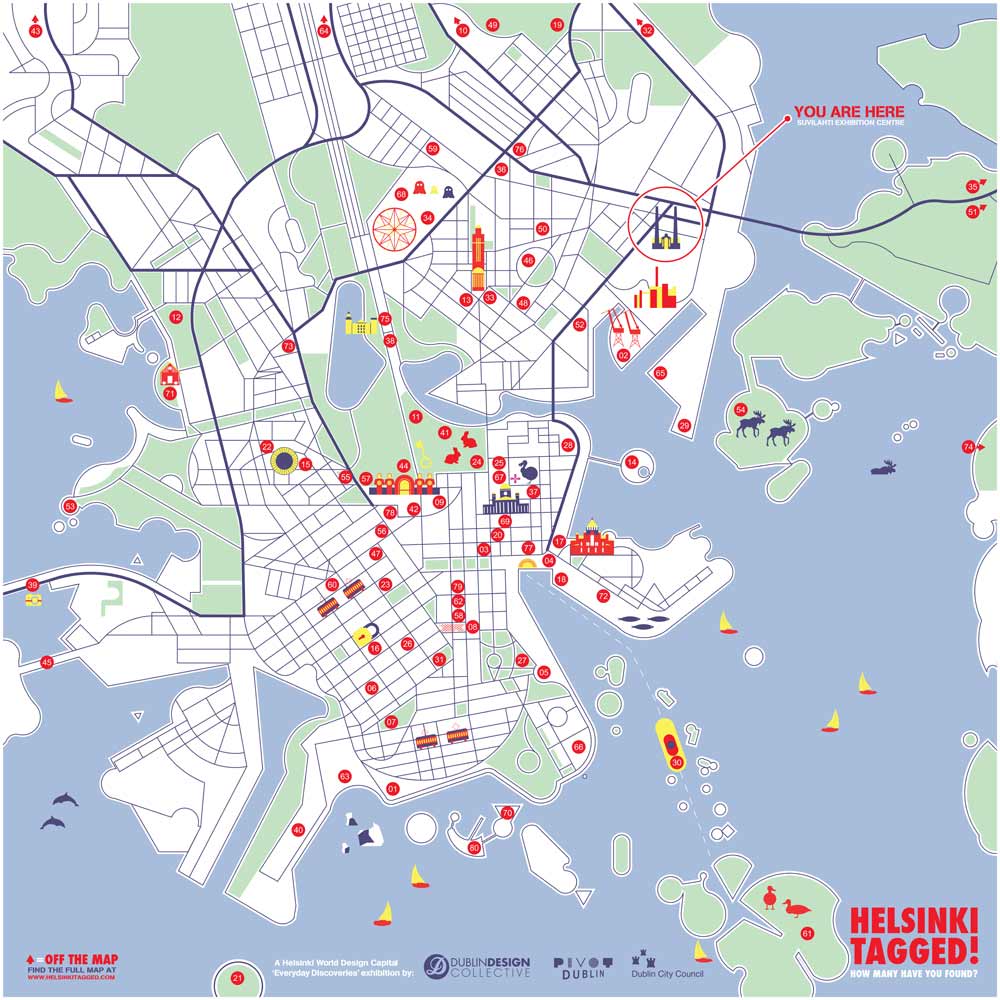 We think that informed and positive change comes about when people are consciously aware of their surroundings.

This project was funded by Dublin city council as part of its
'PIVOT Dublin 2012' programme.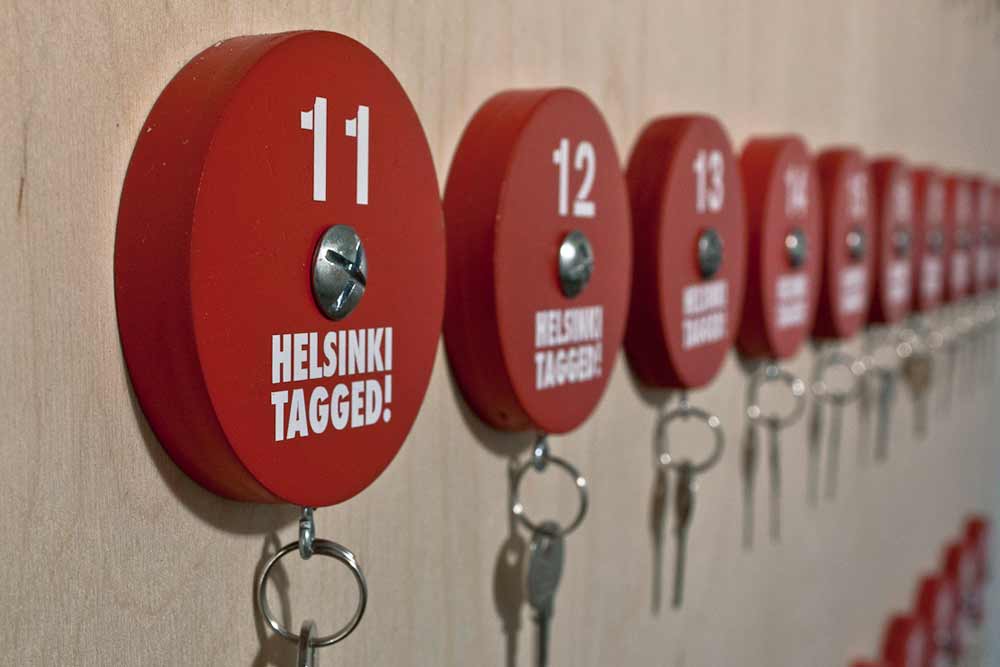 Helsinki Tagged! Slides
The Making Of