Reimagine Remake Replay: Power to the Young People / Ulster Museum / Belfast
Client: Nerve Centre
Role: Exhibition Design & Workshop Facilitation in collaboration with Joe Caslin

XR Design & Production: Noho
Graphic Design: Studio Aad
Accessibility Consultancy: Tilting the Lens
Copywriting: Erin Fornoff
Joinery: 3Rock
Projection Mapping Hardware & Install: D J Willrich
Mountmaking: Anna Barclay

The RRR programme was a partnership led by Nerve Centre, National Museums NI, Northern Ireland Museums Council and Northern Ireland Screen and was funded by the National Lottery Heritage Fund's Kick the Dust programme.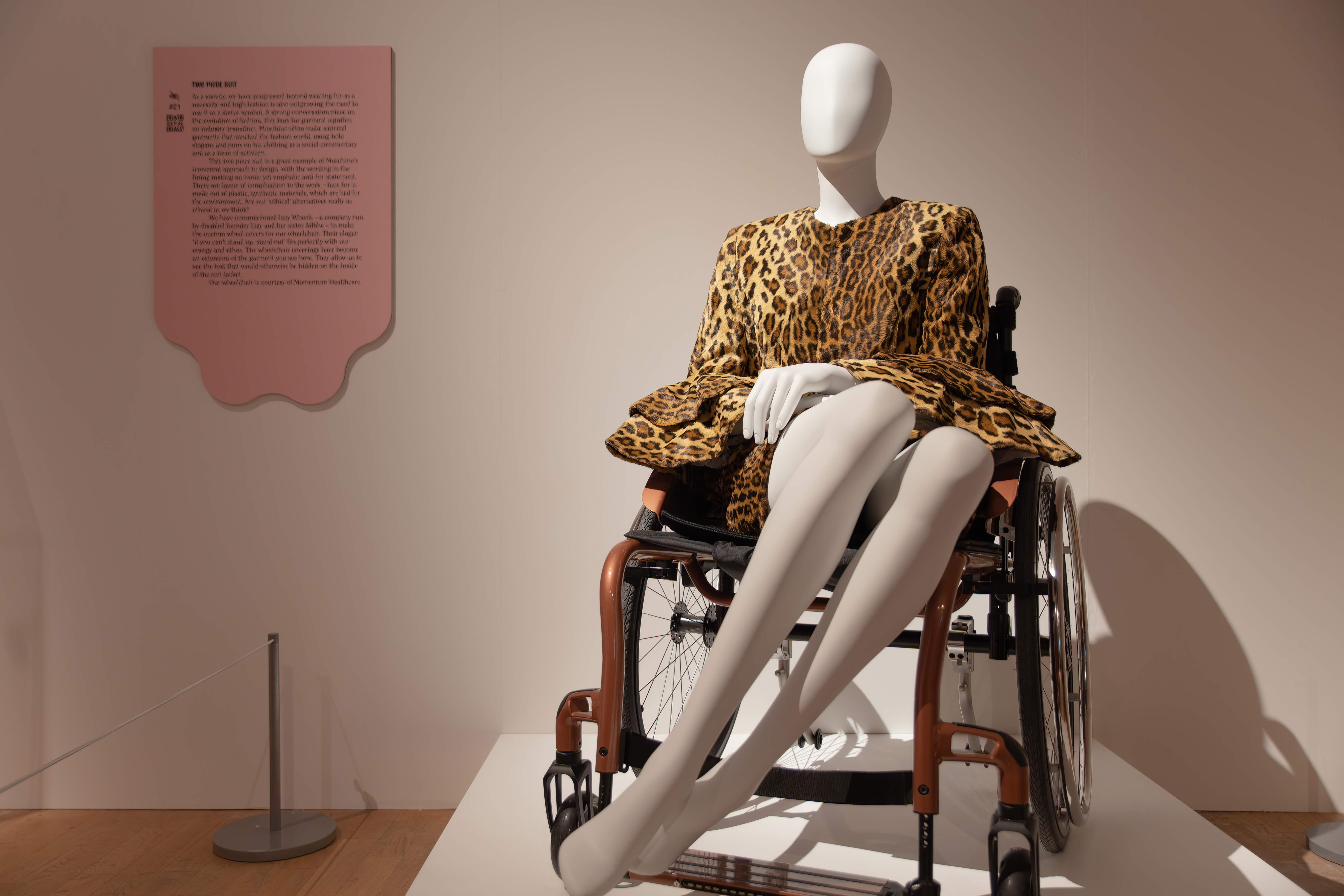 Overview

Reimagine Remake Replay (RRR) was a creative programme in Northern Ireland that connected over 4,000 young people with heritage, through creative media and the latest digital technologies.

To showcase the RRR project as it came to an end, a group of young people who had been active contributors to the RRR project were recruited to engage in a co-curation process, resulting in this first-of-its-kind, co-created exhibition at The Ulster Museum.

ROJI, in partnership with Joe Caslin, facilitated a series of workshops to allow RRR participants to co-curate and design the exhibition.

Reimaging Remake Replay: Exhibition Video by Nerve Centre

Exhibition Design

This project, while requiring the delivery of an exhibition fit for purpose at The Ulster Museum, was fundamentally about collaboration and creating an environment for the RRR participants to make their voices heard. It was imperative that the final exhibition be something that the young people felt they had ownership of and reflected their decisions.

"We will share diverse experiences and significant objects, both physically and digitally, that are co-curated/co-designed by young people for you.

Our themes are topics that are pertinent to this generation of young people and the Remake, Reimagine Replay Community. They are LGBTQIA+ Rights, Arts & Wellbeing and Climate Justice.

We will share the objects in a manner that is engaging, interactive, open/participatory, traditional and progressive, questioning, welcoming, proactive, inclusive, accessible, multisensory, safe and craic/fun.

You are invited to reflect on your experience. We hope you will feel informed, inspired and included."


- Mission Statement developed in partnership with the RRR participants




Photo © National Museums NI
Through discussions with the RRR participants it became clear that how we made the exhibition was as important as what we were exhibiting. Aiming for an exhibition that was 'Accessible to All' was a guiding principle that dictated how we made all our decisions. To ensure we were following best practice we invited accessibility consultant, Sinéad Burke of Tilting the Lens, to join us at the beginning of the design process to guide all our future decision making.


Photo © National Museums NI

Photo © National Museums NI
From this discussion we developed Our Accessibility Principles (listed below), and from this we outlined a 55 point action plan identifying what we could do to make the exhibition at Ulster Museum as accessible as possible.


We aim to create a space where you feel safe, resourced and empowered to come as you are.
For us, accessibility starts from when you leave your home - staff, participants & visitors.
We will not place the burden of accessibility on the person.
We will design for dignity and agency - accessible design is good design.
If it's accessible, it's included.
We will deliberately move away from uniformity.
Accessibility must be meaningful and deliberate and be embedded at every stage of the design process - to us, accessibility is a continuum.
We will deploy assistive technology to build greater accessibility at each stage of planning and design, and to every component of our exhibition.

Adhering to our accessibility principles had considerable spatial and budgetary implications when dealing with the real world practicalities of creating the exhibition in Ulster Museum. For example, we installed a temporary ramp and added door opening mechanisms to make the main exhibition space wheelchair accessible. We were also unable to use one area of the exhibition space as it was on a different level and only had step access.

Among the exhibits was a Moschino outfit exhibited on a mannequin in a wheelchair. This was the first time that Ulster Museum exhibited a fashion piece in a way that visibly represented wheelchair users.


Photo © National Museums NI


Other opportunities to be accessible were more straightforward design decisions and simply required an awareness for how different people negotiate the world. This infomed the graphic panel text size, colour contrast and panel heights. Each text panel had a QR code that could be scanned using our purpose built exhibition app that allowed visitors to hear the panel read out loud. We also used this app to give more opportunities for the individual RRR participants to share their thoughts on specific exhibition objects that resonated with them, as well as incorporating Augmented Reality components for items such as the exhibition invite.


Photo © Noho

Photo © National Museums NI
Non-reflective glass was used for framed artworks to minimise glare for visitors viewing them from different heights. Timetabled 'quiet times' were programmed into the exhibition calendar. Portable footstools, dyslexia overlays, phone chargers and courtesy wheelchairs were readily available. Invigilation staff wore consistent and clearly identifiable clothing and asked all visitors to the exhibition if they had any access needs. Feedback from visitors was requested to help us learn and do better.




The content of the exhibition showcased a broad selection of artefacts selected by the RRR participants from across the National Museums Northern Ireland collection. These artefacts were presented in a way that made them relevant to the three exhibition themes: LGBTQIA+ Rights, Arts & Wellbeing and Climate Justice.


Photo © National Museums NI
Photo © National Museums NI
Photo © National Museums NI
In keeping with our ethos, the exhibition design attempted to be as sustainable as possible; consequently we repurposed existing joinery components from Ulster Museum where possible. The dividing walls that formed the main backdrop to the exhibition artefacts were made of sustainably manufactured cardboard panels produced by award winning design firm, molo. The 4-metre long modular wall sections were chosen because they could each be folded down to the thickness of a book once the exhibition was over and be conveniently stored by the museum for future use. Graphic panels were printed on rigid cardboard and the use of plastic print material was kept to a minimum.



Photo © National Museums NI
Each and every object in the exhibition represented the voice of the RRR participants. To further enhance their voices we used digital technology to expand on the interpretation of the exhibition objects. A piece of dead coral had a eulogy written for it by two RRR participants, which then evolved into a large scale projection mapping installation centred around a purpose-built coffin. A painting by Gerard Dillon that resonated strongly with the RRR participants was turned into a Virtual Reality experience to explore the symbolism of the objects in the artwork. Augmented Reality was used to complement RRR participant artworks created in response to collages from Troy Michie.

In addition to the main exhibition space, we also designed a workshop area where public events took place to further explore the exhibition's themes.

Through collaboration with all the stakeholders involved in this project we set a new benchmark for Ulster Museum for what it means to co-create an exhibition, and to create an exhibition that is accessible for all.


Photo © National Museums NI