ONE Vision / Alltech Conference / Kentucky 2016
Client: Alltech
Role: Exhibition Designer

Credits
Project Management: Lotus Media
AV, Interactive Design & Production: Noho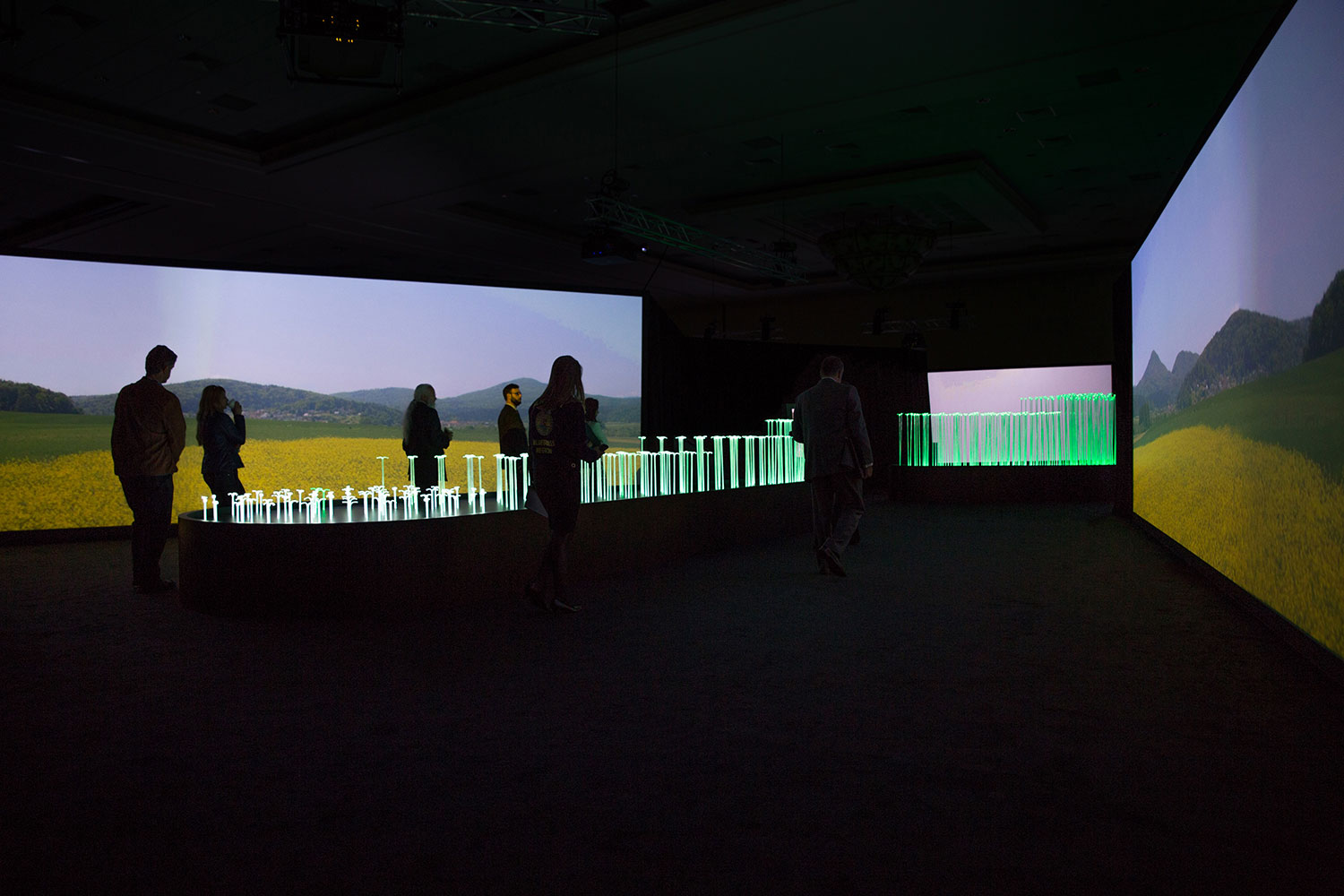 Overview

ONE Vision exhibition formed part of an annual international conference that drew nearly 5,000 attendees from more than 60 countries to network and discuss world-changing ideas.

The brief was to create an exhibition that highlighted the potential for change in order to create "a planet of plenty, where technology and science align in order to produce nutritious food for the world's nine billion inhabitants."

This exhibition targeted attendees of the conference. It had to convey serious information while creating an exciting and impressive visitor experience.





Exhibition Design

The main challenge was to design, source and implement the clients exciting wish-list of bespoke AV elements, while creating a cohesive environment for visitors to enjoy from start to finish.

Through the use of a variety of large scale projections, interactive visuals, touchscreens and bespoke lighting components a generic conference room was transformed into an immersive AV experience.





By managing suppliers in Dublin, Ohio and Los Angeles the various exhibition components were custom built and installed within a short timeline in Lexington, Kentucky. Due to its popularity the exhibition was subsequently reused at future Alltech conferences.