Everyday Discoveries / World Design Capital / Helsinki 2012
Client: Dublin City Council
Role: Curator & Exhibition Designer

Design Team:
Steven McNamara, Iseult O'Clery, Dónal Adams, Chris Hingel & Clive Bright

Responsible for curating the designs that represented Ireland at the Everyday Discoveries exhibition.




Overview

23 countries participated in Everyday Discoveries, an international Helsinki World Design Capital 2012 exhibition, showcasing designs from all around the world.

The concept behind the Core Exhibition was to present the story of each country through design via the following six themes:

ICON
One national design icon from each participating country.
Selected: Donegal tweed

INVISIBLE
A product, which is commonly used and known, but without a design status.
Selected: An Irish Ash hurley

A hurling workshop was organised in collaboration with local Helsinki hurling team, the Helsinki Harps.




The Hurley was also selected for display within city centre department store, Stockmann.




GATHERING
A dinnerware set and one seat from each country to form a communal table for
an imaginary dinner.
Selected: Stool by MINT design, Woodturned bowl and plate by Glenn Lucas, Placemat and Napkin by Jennifer Slattery, Mug by Superfolk




INNOVATION
A design or a project, which tackles current questions in order to make
the world a better place.
Selected: Sugru




TRADITION REINTERPRETED
A design, which interprets an old technique or product in a new way.
Selected: CNC start-up Fabsie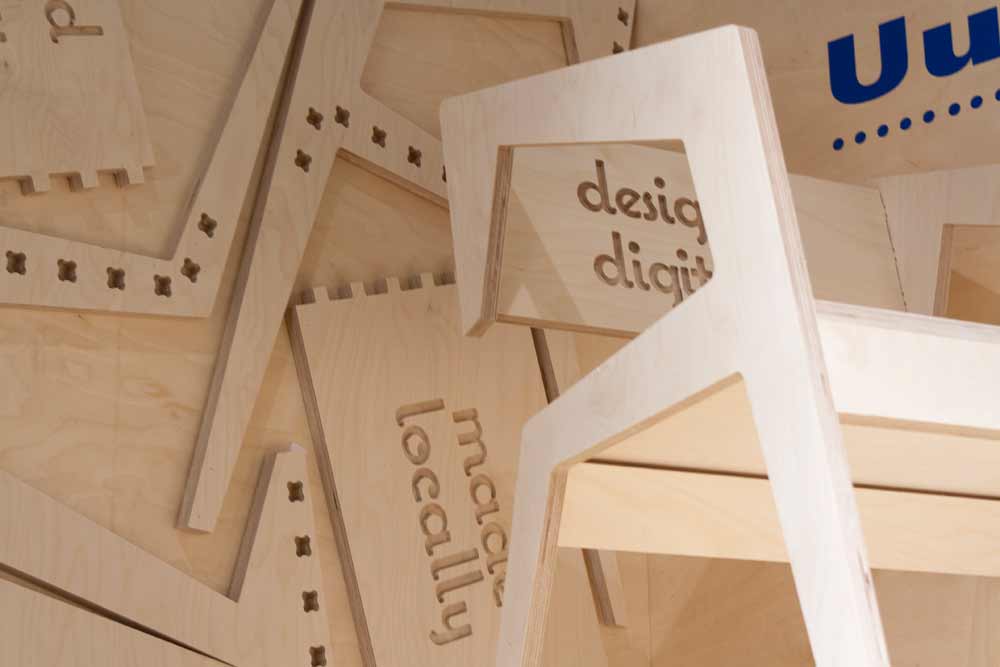 IMAGINATION
A recent illustrated children's book.
Selected: The Great Explorer by Chris Judge

This project was funded by Dublin city council as part of its 'PIVOT Dublin 2012' programme.